Clarence City Hall, 411 Lombard St, PO Box 418, Clarence, IA 52216
Director of Public Works: Steve Ihns
Public Works: Mallet Meyer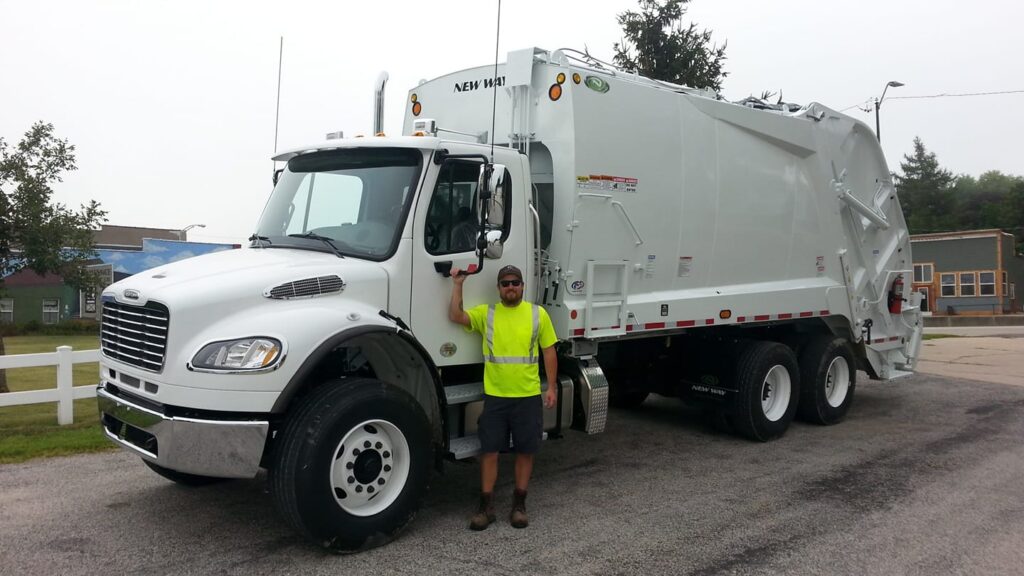 The Public Works department provides a variety of City services including:
Maintaining the water plant and sewer lagoons, and conducting all daily testing and monitoring
Reading water meters monthly, and running meter profiles
Brush pick-up on Mondays
Recycling on every other Tuesday
Residential garbage route on Wednesdays
Commercial dumpsters on Thursdays
Plowing snow
Public building maintenance
Equipment maintenance
Park facilities maintenance
Street maintenance, including traffic signs and storm drains
Monitoring and assisting with infrastructure improvement projects
A variety of other jobs all over the City
The City is a member of the Iowa Association of Municipal Utilities and Iowa Rural Water Association.
Non-City Utility Providers:
Gas and Electric services are provided by Alliant Energy 800-822-4348.
Phone, Internet, and Cable TV services are provided by Clarence Telephone Company 563-452-3852.